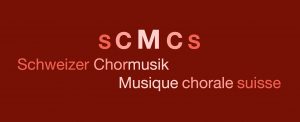 Choral Life in Switzerland, 19th-21st Century
The event Choral Life in Switzerland, 19th-21st Century will take place on the 17th-18th September and 3rd October 2021. A two-day conference at the University of Bern will be followed by concerts at the Französische Kirche Bern and the Aula of the University of Fribourg.
The international conference will focus on topics such as choral life in the different language regions of Switzerland from the 19th to the 21st century, present and past Swiss composers, as well as social, political, and historical aspects related to choral societies and their activities.
The two concerts will offer a rare opportunity to hear live vocal works by Swiss composers from the 19th century to our days, including two world premieres by the composers Leopold Dick and Jean-François Michel, specially commissioned for this event.
Conference
17-18 September 2021, University of Bern
Keynote Speakers
Round Table
Conference Committee
Dr Caiti Hauck, CLEFNI, University of Bern
Dr María Cáceres Piñuel, University of Bern
Professor Cristina Urchueguía, University of Bern
Participation in the conference is free of charge, but registration is needed.
Concerts
18 September 2021, 7:30 pm, Französische Kirche Bern
3 October 2021, 5 p.m., Aula of the University of Fribourg
Programme
Performers
Organising Committee
Dr Caiti Hauck, CLEFNI, University of Bern
Dr Maria Cáceres Piñuel, University of Bern
Willi Derungs, artistic director of the Association Musica Classica