SNSF Scientific Image Competition: "Disclosing the past"
The last of the five entries by CLEFNI, displayed on the official Flickr gallery of the SNSF Scientific Image Competition: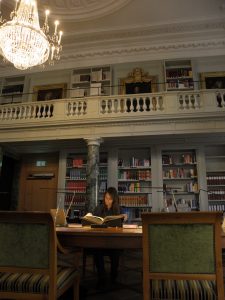 This picture portrays a regular working day at the Burgerbibliothek Bern during the data collection for my EU-H2020 project "CLEFNI – The choral life in the cities of Bern and Fribourg in the long 19th century". Collecting historical data in such a place as the Burgerbibliothek can be an impressive experience. Its countless documents comprise centuries of history. The reading room itself is a historical monument. Side by side with such immensity, one can feel minuscule. Nonetheless, these documents may spend years or even centuries in an archive shelf, unless someone engages in studying them and discloses their past to the present.