CLEFNI stands for The choral life in the cities of Bern and Fribourg in the long nineteenth century. It is a research project that aims to understand how choral activities have influenced the social and political life of these cities and contributed to the development of a sense of national belonging between the cultures that make up Switzerland.
Conducted by Dr. Caiti Hauck at the Institute of Musicology of the University of Bern, CLEFNI is funded by the European Union's "Horizon 2020" research and innovation programme through the Marie Skłodowska-Curie Actions (MSCA).
Event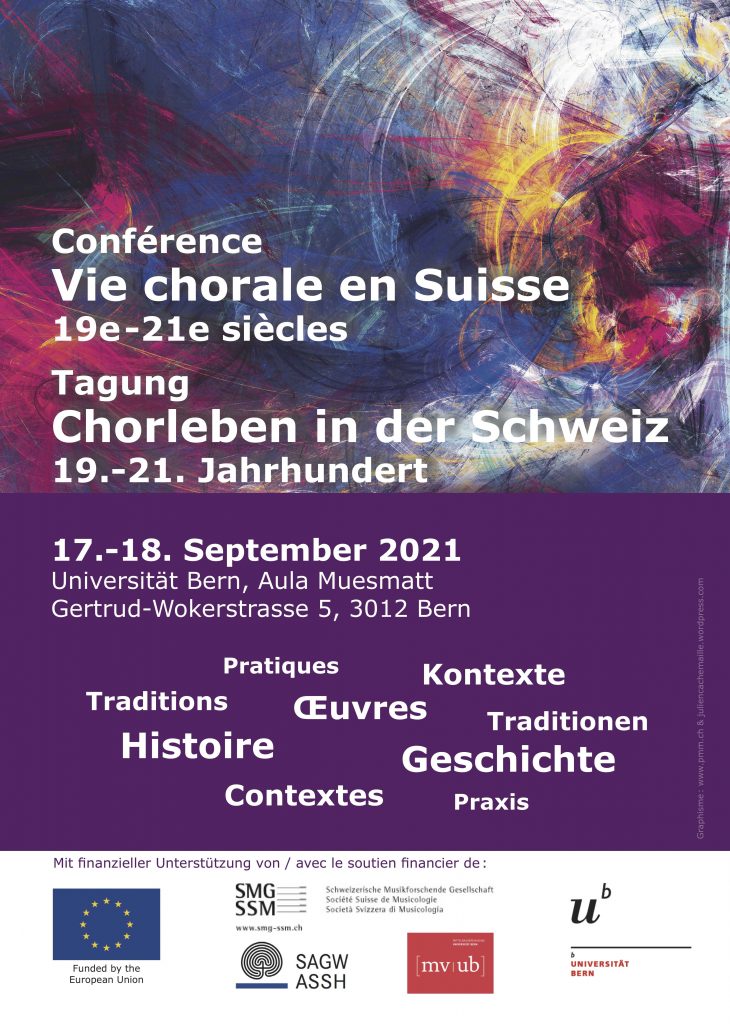 Conference "Choral Life in Switzerland, 19th-21st Century"
17-18 September 2021, University of Bern
The conference programme is now available!
Concerts "Swiss Vocal Music, 19th-21st Century"
BERN: 18 September 2021, 7:30 pm, Französische Kirche
FRIBOURG: 3 October 2021, 5 pm, Aula of the University